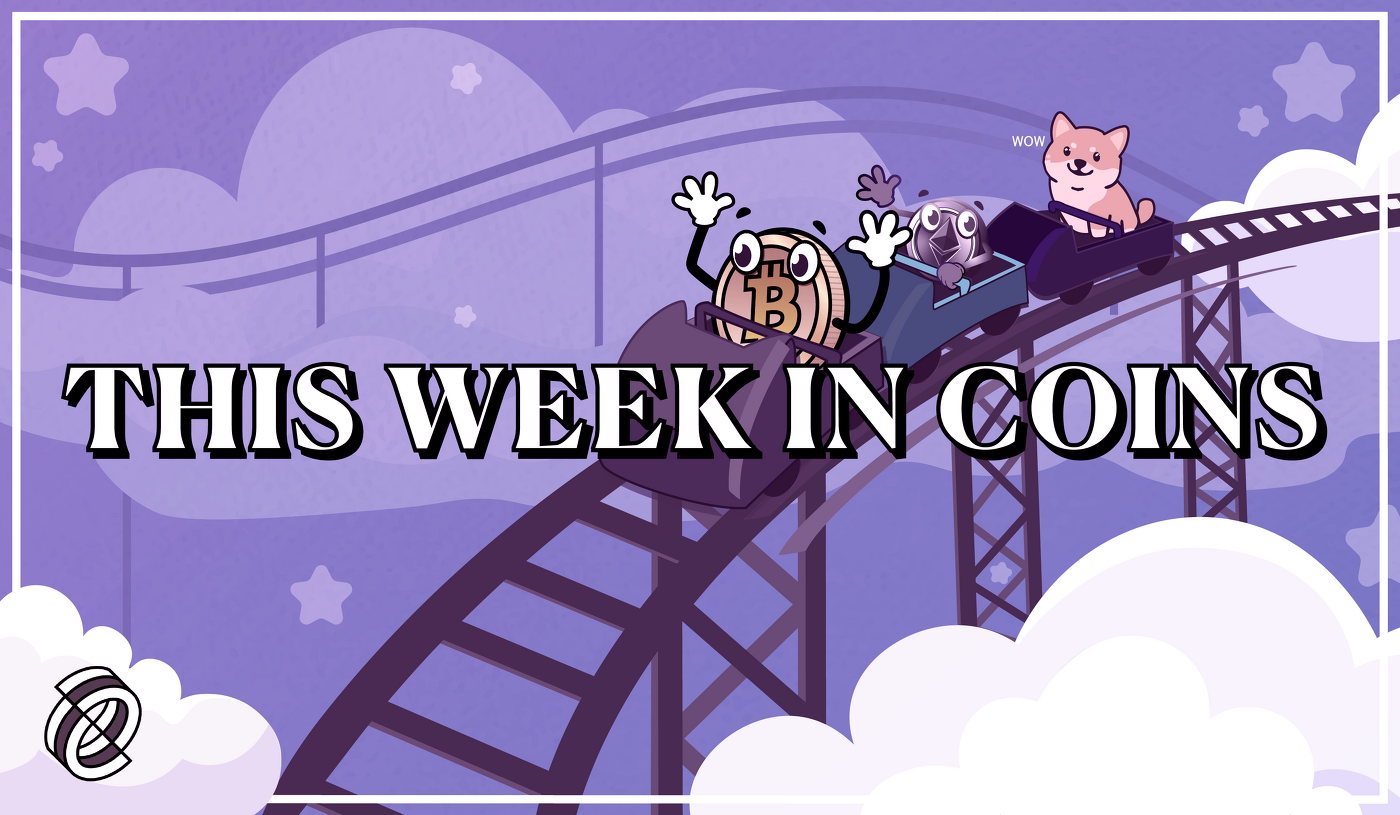 Illustration by Mitchell Preffer for Decrypt.
Prices of leading cryptocurrencies stayed stable over the last seven days. Market leader Bitcoin (BTC) held the fort at $26,569, more or less exactly the same price as last week, while Ethereum (ETH) dropped a slight 2.8% to trade for $1,592.
It was another of crypto's relatively less volatile weeks, which seem to be occurring more frequently this year. There were no major price swings among any of the forty biggest cryptocurrencies by market capitalization—except for Chainlink.
Holders of LINK found their stashes swell by 12% this week to hit $7 on Saturday.
On Wednesday, Toncoin (TON) was posting seven-day gains of 31%, but the coin's rapid rally—which ran for just over a week on news that parent company Telegram had integrated a TON self-custodial wallet into the messaging app—appears to have cooled off by the weekend.
Toncoin enters Saturday just 3.7% up at $2.33.
Adoption news
This week's Fed policy meeting concluded with no new interest rate hikes, positively contributing to stabilizing crypto prices. The more difficult it is to borrow, the more people offload speculative assets like stocks and cryptocurrencies.
There were more headlines indicating that global crypto adoption is continuing apace.
On Monday, banking giant Citigroup launched a digital token service utilizing blockchain and smart contract technology to facilitate rapid cross-border payments between institutions.
On Wednesday, PayPal announced that Venmo users will be able to purchase the payments giant's dollar-pegged Ethereum-based stablecoin PYUSD "in the coming weeks."
Politics
There were also several political developments with regard to crypto this week.
The former chair of the leading British regulator, the Financial Conduct Authority (FCA), confessed at a conference on Tuesday that during his tenure (2018–2022), the FCA faced "political pressure" to accept several of the 43 firms currently approved to offer crypto services in the UK. He further said that "all the evidence" suggested that it "wasn't a very good idea."
Later in the week, the FCA publicly urged British crypto companies to register with existing financial promotions legislation. All companies promoting crypto in the UK, whether based in the territory or not, have to make an application and pay a fee to get approved or promote their services through approved parties.
"We are concerned by the poor engagement from many unregistered, overseas crypto asset firms who have U.K. customers on this important change," the FCA wrote in its statement.
In the States on Wednesday, the House Financial Services Committee (HFSC) passed the CBDC Anti-Surveillance State Act, laying the groundwork for a future vote on the legislation on the House floor.
Proposed by crypto-friendly Congressman Tom Emmer (R-MN), the legislation hopes to block the Federal Reserve from issuing a Central Bank Digital Currency (CBDC) to individuals. Emmer has called CBDCs "financial surveillance tools." Presidential candidates Ron DeSantis and Robert F. Kennedy Jr. have opposed CBDCs for similar reasons.