Murakami to wind back from NFTs
Acclaimed Japanese contemporary artist Takashi Murakami says he may not release anymore nonfungible tokens moving forward, after first jumping into the market in late 2021.
Murakami is a world-renowned artist that has a career spanning back to the late 1980s. He has released two NFTs collections to date, firstly with the Clone X collection in partnership with RTFKT in December 2021, and then with the Murakami.Flowers collection in May 2022.
Speaking with The Guardian in a Sept. 20 interview at the Asian Art Museum as part of his new solo art exhibition dubbed Unfamiliar People, Murakami simply stated:"Maybe I'm done releasing NFTs."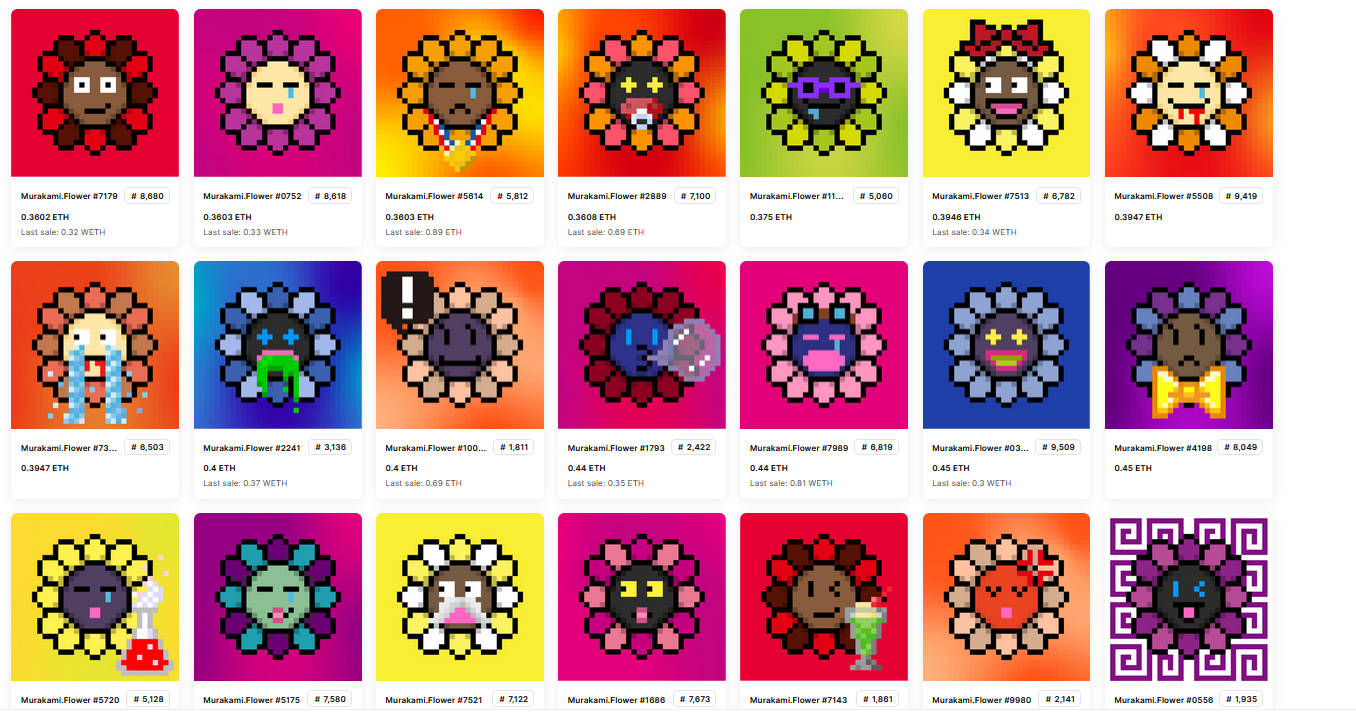 Murakami.Flowers NFTs. Source: OpenSea
Murakami.Flowers in particular proved to be a challenging project for the artist, as he delayed its launch to fine tune the project before eventually rolling it out May 2022, right as the crypto and NFT markets crashed.
With floor prices and sales being stagnant after launch, Murakami ultimately apologized to the people who bought his NFTs. However the community seemed to understand at the time, given that broader market factors were at play.
Still despite this, Murakami.Flowers has generated 26,713 Ether (ETH) or $42.52 million worth of secondary trading volume to date, with an NFT floor price of 0.36 ETH ($573) according to data from OpenSea.
NFT artist wins multi-million dollar contract dispute
NFT artist Danny Casale, also known as Coolman Coffeedan, has won a multimillion-dollar profit-sharing related contract dispute with Web3 art curators DigiArt.
As per a Sept. 22 report from ArtNet, Casale signed on to be repped by DigiArt back in May 2021, with the firm helping him gain exposure in exchange for a 50-50 split of his NFT sales and the exclusive "right to market and offer for sale all non-fungible tokens created by Casale" up until the contract expired on May 2, 2022.
However, DigiArt sued Casale in March 2023 over an alleged breach of contract after the artist launched an NFT project by himself on Dec. 21, 2021 called Coolman's Universe.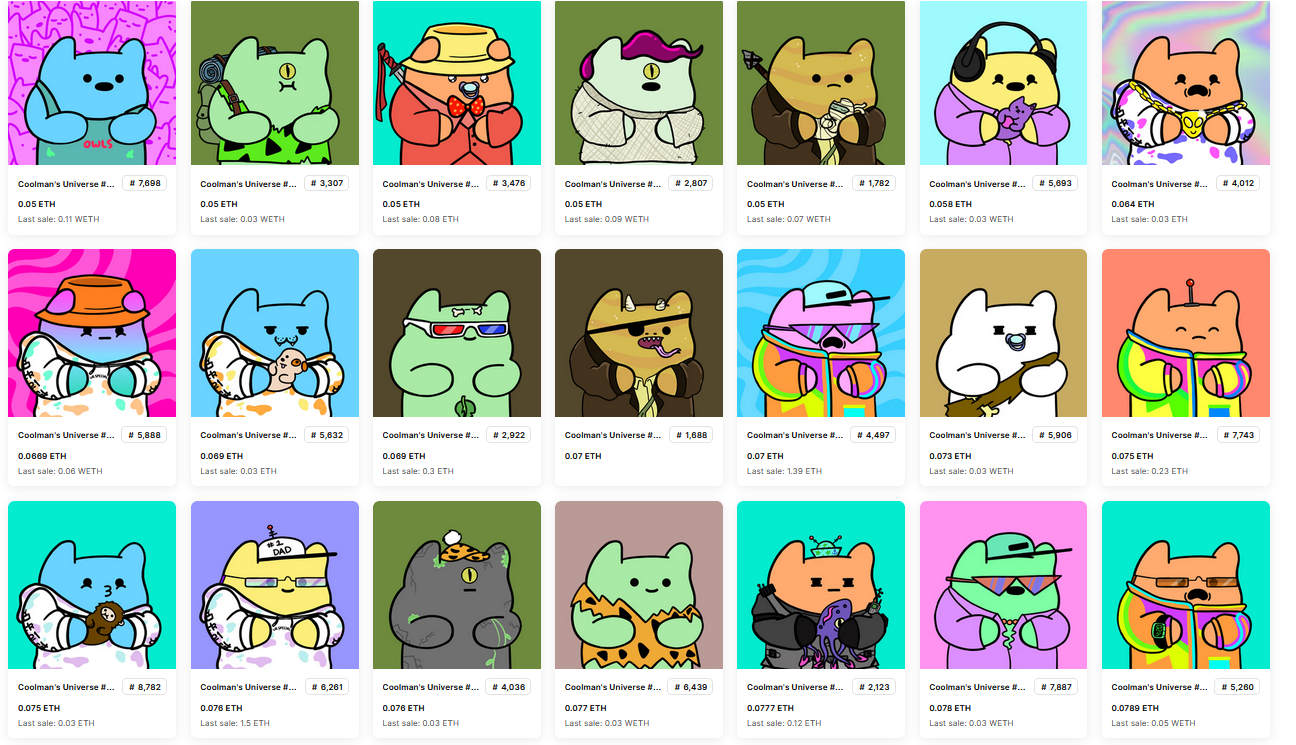 Coolman's Universe NFTs. Source: OpenSea
The project consists of 10,000 cartoon avatar NFTs and to date, has gone on to generate 26,399 ETH ($42 million) worth of secondary sales according to data from OpenSea.
DigiArt alleged that Casale "wholly ignored his contractual obligations" by launching the project, but failed to list any specific monetary damages in the complaint. The firm also admitted to not attempting to enforce the agreement until months after the project had launched.
Additionally, DigiArt also did not provide a written start date on the contract with Casale, along with several other important details.
This ultimately led Judge Wendy Berger of the U.S. District Court for the Middle District of Florida, Orlando division to rule in favor of Casale and dismiss the case.
"The draft contained several blanks, including the effective date, the name of the artist, and the allocation of net sale proceeds…in the body of the e-mail, [DigiArt's] representative stated that the profit split would be '50/50' 'on initial NFT drops,'" the court document read.
Krapopolis' long awaited debut
Krapopolis, the NFT-linked animated series from Rick and Morty co-creator Dan Harmon is finally set to air this month, after first being announced back in June 2021.
The show is set to debut with the first two episodes on FOX on Sept. 24, and will then feature on FOX's Animation Domination series block alongside The Simpsons, Family Guy and Bob's Burgers, starting from Oct. 1.
Finally, the wait is over, #Krapopolis Citizens!

Mark your calendars ️ and set your reminders ⏲️:

Krapopolis will make its series debut on FOX on Sunday, Sept. 24th, right after the FOX NFL doubleheader (5PM-6PM PST). And it's not just one episode, but TWO ✌️ Can you…

— Krapopolis (,) (@Krapopolis) July 10, 2023
Krapopolis is a comedy set in ancient Greece that follows a "flawed family of humans, gods and monsters that try to run one of the world's first cities without killing each other."
The show's NFTs are called "Krap Chickens," and depict cartoon chicken avatars in the same art style as the show. There are 10,420 NFTs in total, and holders are given benefits such as voting rights for certain aspects of the show and exclusive rewards, content and experiences.

Krapopolis characters and voice actors. Source: FOX.
NFTs help rural artist gain exposure
While mainstream media outlets have recently captured attention by claiming that NFTs are "finally totally worthless," a digital artist from rural Victoria, Australia has highlighted a key use-case for the tech; expanding the exposure of regional/remote creatives.
Speaking with the ABC on Sept. 22, Warracknabeal-based artist Ben Fowler emphasized that tokenizing his art work enabled him to reach a global audience and help his career grow from home, without ever having to move cities like Melbourne, that are almost four hours away.
"I listed my piece Astral Travel Sickness … that sold in a matter of like three days, and at the equivalent of 0.34 Ether which at the time was worth about $930," he said, adding that: "Then I added another one and it sold, and another … people kept resonating and buying it and I started meeting new people and it just took off."
"[It] definitely empowers people from regional places who won't be able to get out to places like Melbourne to create a career for themselves [...] Artists don't make much money unless they're at a really high level, but it empowers low-level artists and creatives to cash in on some of this and earn what they're worth, and that's a beautiful thing."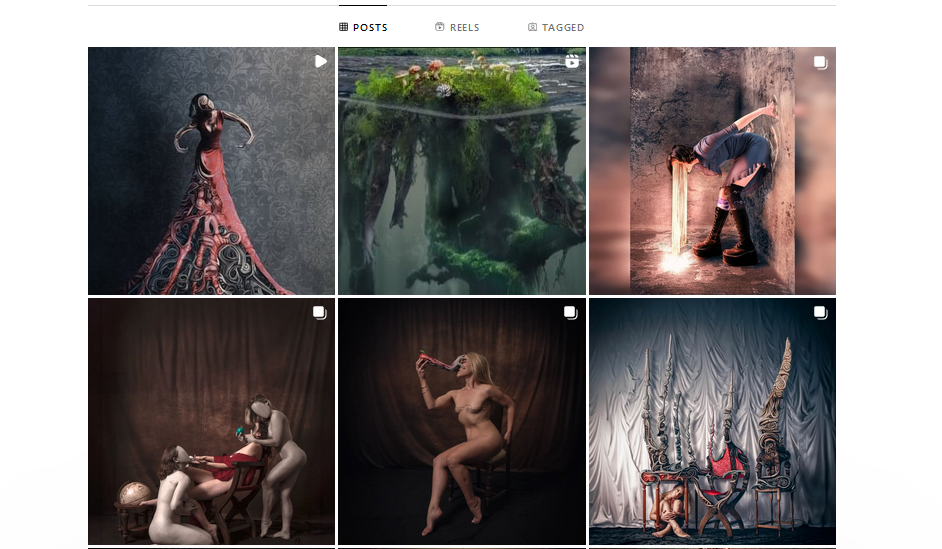 Fowler's digital art. Source: Instagram
Other Nifty News:
Bitcoin Ordinals's creator and chief coder, Casey Rodarmor, has recently proposed changing the protocol's numbering system with the aim of simplifying the project's codebase.
Proof of Play, a company led by Farmville co-creator Amitt Mahajan, raised $33 million to create Web3 games, according to a Sept. 21 announcement. Majahan is the CEO of Proof of Play, and Twitch co-founder Emmett Shear is a board member.