The world's second-largest cryptocurrency Ethereum (ETH) has once again come under strong selling pressure and is trading under $1,600. While the Ether (ETH) price has struggled to keep up with the upside momentum, some network parameters like the gas fees are showing signs of cooling down.
On-chain data provider Santiment explained that the fees on the Ethereum network have reached their lowest point in 2023, with transaction costs now at just $1.15. This reduction in fees historically corresponds to an increase in Ethereum's utility, as lower fees make it more cost-effective to use the network. As utility rises, it can contribute to the recovery of market capitalization levels.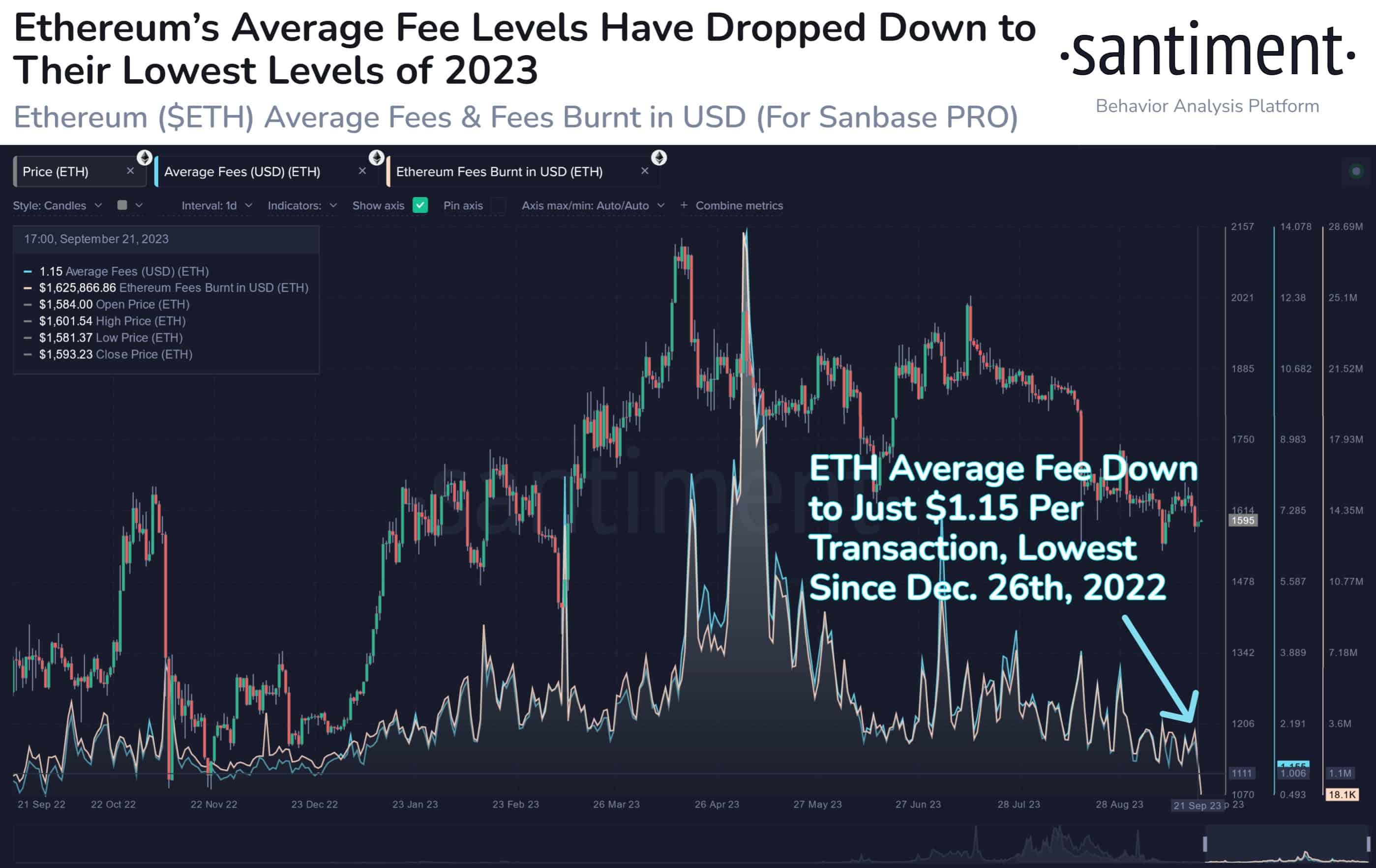 Courtesy: Santiment
While this is a positive development concerning the on-chain metrics, the Ethereum price continues to be under selling pressure. Earlier this week, on September 19th, Ethereum (ETH) encountered its third rejection from a descending trendline, signaling the formation of successively lower highs on the daily chart, which strongly suggests a prevailing bearish sentiment.
Over the past three days, ETH, the second-largest cryptocurrency, has declined by 3.8%, currently priced at $1596. If this bearish trend persists, there is a possibility of Ethereum experiencing an additional 4% decline, potentially targeting the $1460 support level.
Also, the massive transfer of $31 million ETH through Vitalik Buterin's wallet has stirred excitement within the Ethereum community. But on-chain data shows that there's no buying pressure from the whales to lead to any kind of reversal on the upside.
There are no signs of buying pressure from #Ethereum whales yet! pic.twitter.com/oqBbdbaOlb

— Ali (@ali_charts) September 21, 2023
Concerns Around Ethereum Staking
Members of the Ethereum community have shared concerns over a major drop in the staking inflows along with the major concentration of Ethereum staking.
The staking inflow total, which quantifies the unique addresses transferring coins to the official Beacon Chain deposit address for staking, displayed a consistent growth trajectory, surging from approximately 5,952 on April 3 to 404,704 on June 1.
This remarkable increase was notably fueled by the activation of the Shapella upgrade on April 12. For instance, between April 12 and June 1, the staking inflow total escalated from 16,736 to 404,704, marking an astonishing more than 25-fold surge. But as seen in the below image, the total ETH staked has been consistently dropping since May 2023.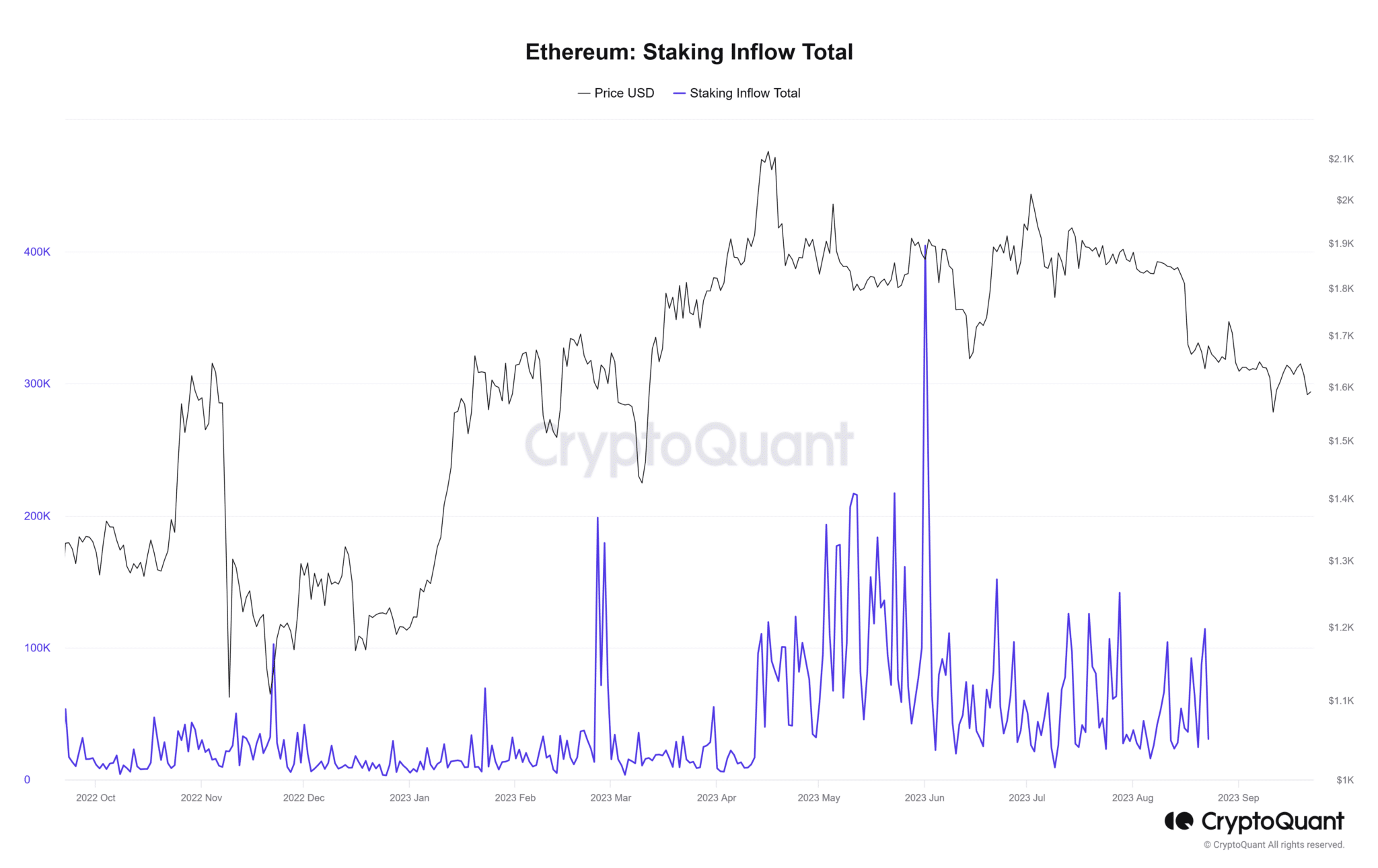 Courtesy: CryptoQuant
As reported by CoinGape, several on-chain metrics for Ethereum, including network activity, have dropped since the Shapella upgrade. Furthermore, there's a massive concentration of ETH staking in the hands of a few liquid staking protocols like Lido Finance.