Popular blockchain investigator says the firm's leaked report shows "highly questionable services."
Blockchain sleuth ZachXBT called out Gotbit, a crypto market maker, for offering dubious services as the list of the firm's services became public. In an X post on Sunday, Sept. 24, ZachXBT posted a screenshot of Gotbit's services, which the firm is ready to offer to its clients.
I would be weary of any projects you see working with the market maker @gotbit_io as a leaked report shows highly questionable services offered.

Gotbit claims:

"During the first minutes in the price discovery stage we are going to push the price up to 10x to create FOMO and… pic.twitter.com/ndvrNlG3VW

— ZachXBT (@zachxbt) September 24, 2023
According to the leak, Gotbit is capable of pumping a token's price "to create FOMO [fear of missing out]" in order to reach "extreme Xs and sell maximum tokens on the subsequent spike." Gotbit claims its clients have been successfully listed on OKX, Bybit, and KuCoin.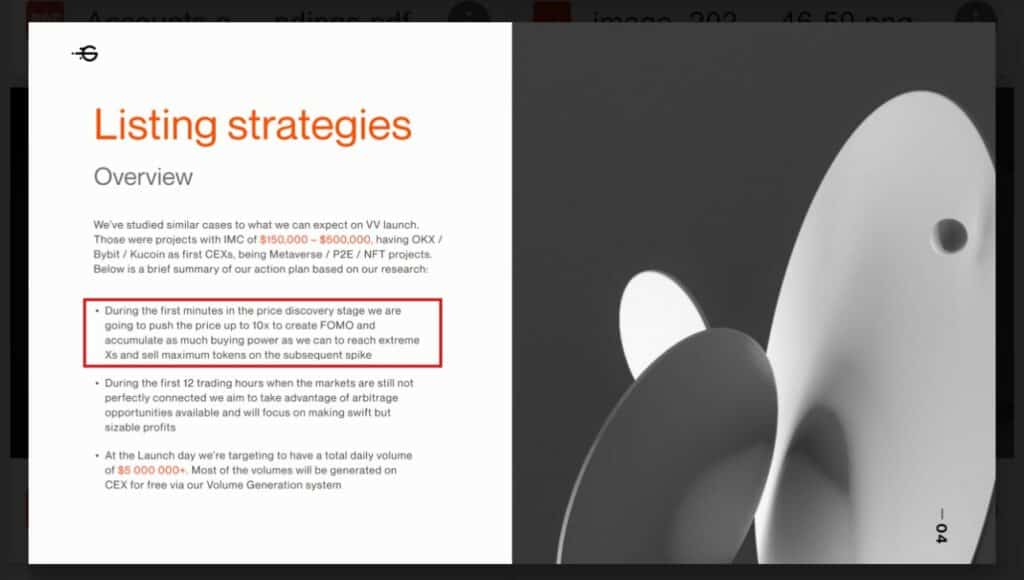 Allegedly Gotbit's leaked report | Source: X
You might also like:
CREAM price skyrockets 60% in an apparent pump and dump scheme
Crypto.news couldn't verify the authenticity of the report. As of press time, Gotbit made no public statements on social media regarding the matter.
Gotbit has been on the market for a while now. According to Crunchbase, the market maker was co-founded in 2017 by Alex Andryunin and Iuliia Milianovich. The firm's description says Gotbit "provides a platform-based solution, bringing back control of the markets to the founders of the project."
In July 2019, Andryunin admitted his business "is not entirely ethical." At the time, Andryunin said Gotbit would wind down its market-making business, citing difficulties posed by a strict customer identification processes.
As of press time, Gotbit's official website, in the "our friends" section, lists multiple well-known crypto exchanges and venture firms such as Binance, OKX, Crypto.com, a16z, Gate.io, Bybit, Enjin, and others. However, it's unclear if these companies have any ties to the Lisbon-based market maker.
Read more: Former Celsius executive pleads guilty to price manipulation charges