Bitmain, a leading bitcoin mining rig manufacturer, has introduced the newest addition to its Antminer products: the S21 series. The newest models have an efficiency rating under 20 joules per terahash (J/T) and produce between 200 terahash per second (TH/s) and 335 TH/s.
Bitmain Launches 2 New Antminers; Invests $54M in Core Scientific
At the 2023 World Digital Mining Summit in Hong Kong, Bitmain showcased its latest rigs from the Antminer S21 series. One machine employs hydro mining, and the other is air-cooled.
The S21 Hyd achieves up to 335 TH/s with an efficiency rating of 16 J/T. In contrast, the air-cooled S21 miner delivers up to 200 TH/s and has an efficiency rating around 17.5 J/T.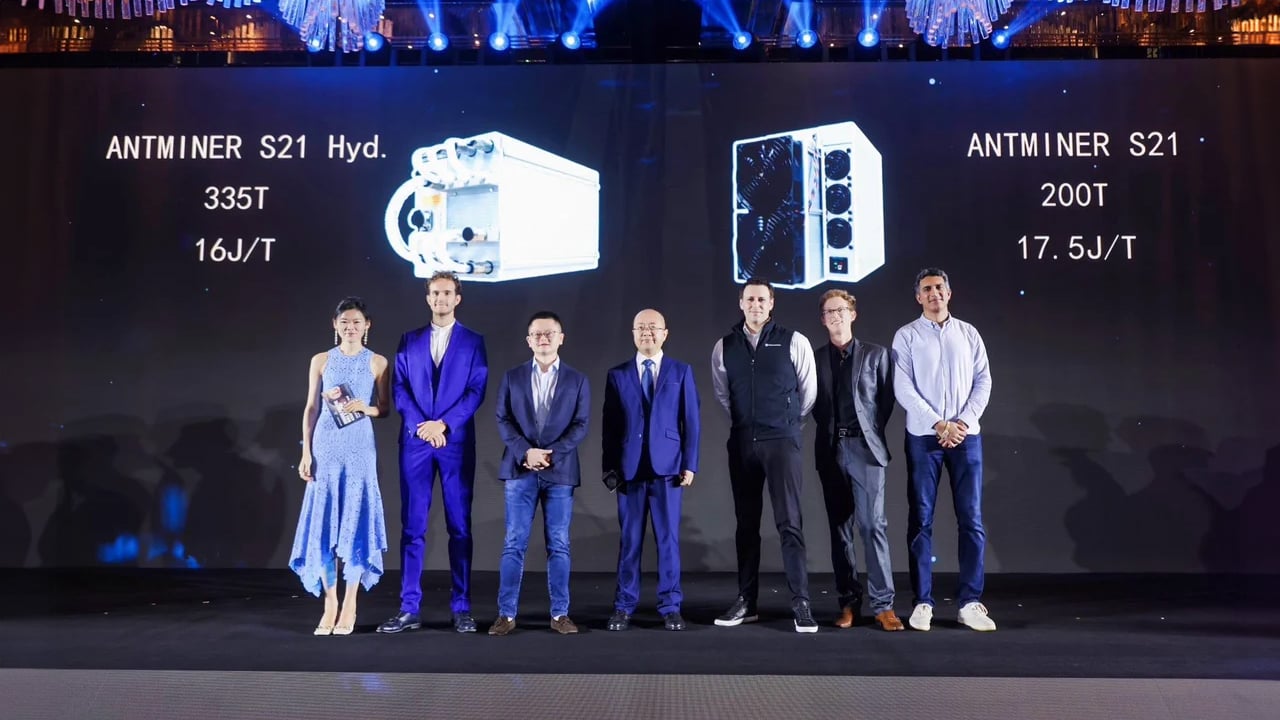 Bitmain unveiling the new S21 Antminer series at the 2023 World Digital Mining Summit.
The Bitmain announcement comes after Canaan introduced its new Avalon miners. However, only one of them, the liquid cooling machine, has a 19.5 J/T efficiency, while Canaan's air-cooled miner reaches 21.5 J/T.

Additionally, competitor Microbt aims to launch a machine with an efficiency under 20 J/T. Bitmain's newest hydro-cooled rig contends with Microbt's hydro-cooled M53S++ in hashrate. Nevertheless, its efficiency rating of 16 J/T outperforms Microbt's rig, which has 22 J/T.
Besides Bitmain's new rigs, the company has invested $54 million in Core Scientific through a fresh supply contract. Bitmain will deliver 27,000 bitcoin miners to Core Scientific and has entered a hosting agreement with the company.
The common stock and cash transaction will provide Core Scientific with Bitmain's S19J XP Antiminer, which produces 151 TH/s and 21.7 J/T. "We look forward to deepening our strategic relationship with Core Scientific, our long-standing U.S.-based partner," Max Hua, Bitmain's CEO remarked.
What do you think about Bitmain's latest mining rigs and the efficiency ratings they provide? Share your thoughts and opinions about this subject in the comments section below.