On September 20, 11,000 soldiers of the Venezuelan army regained control of the Tocorón prison, run by the criminal gang Tren de Aragua. Inside the prison: A nightclub, a swimming pool, a small zoo, a playground, and a Bitcoin (BTC) mining facility with dozens of what were identified as Bitcoin machines.
"Inmates could place bets on horse races, arrange loans at a makeshift bank and dance the night away at a nightclub dubbed 'Tokio'", says a report by BBC News on September 21.
"When food and everyday items were hard to come by in Venezuela at the height of the country's economic crisis, one newspaper reported that locals would go to Tocorón to buy the essentials they could not get anywhere else."

— BBC News
Notably, the Tocorón prison was known as being the center of operations of the Tren de Aragua criminal gang and the AFP News report in Spanish said "It worked like a small city", also having a "banking agency".
Who was paying for the energy to mine Bitcoin inside of a prison?
Both Bitcoin mining and other identified activities going on in this prison demanded a high consumption of energy. Bitcoin mining itself is well-known for using country-like amounts of electric energy to secure the network with Proof of Work (PoW) and hashrate.
However, there is no information regarding where the electric energy used to keep the prison was coming from, but Reddit users speculate that it was being subsidized by the Venezuelan government, as public expenses for Tocorón.
Interestingly, another Reddit user commented on r/cryptocurrency that the machines are actually Litecoin (LTC) mining machines — which could offer more profitability to the criminals, over the consumed energy.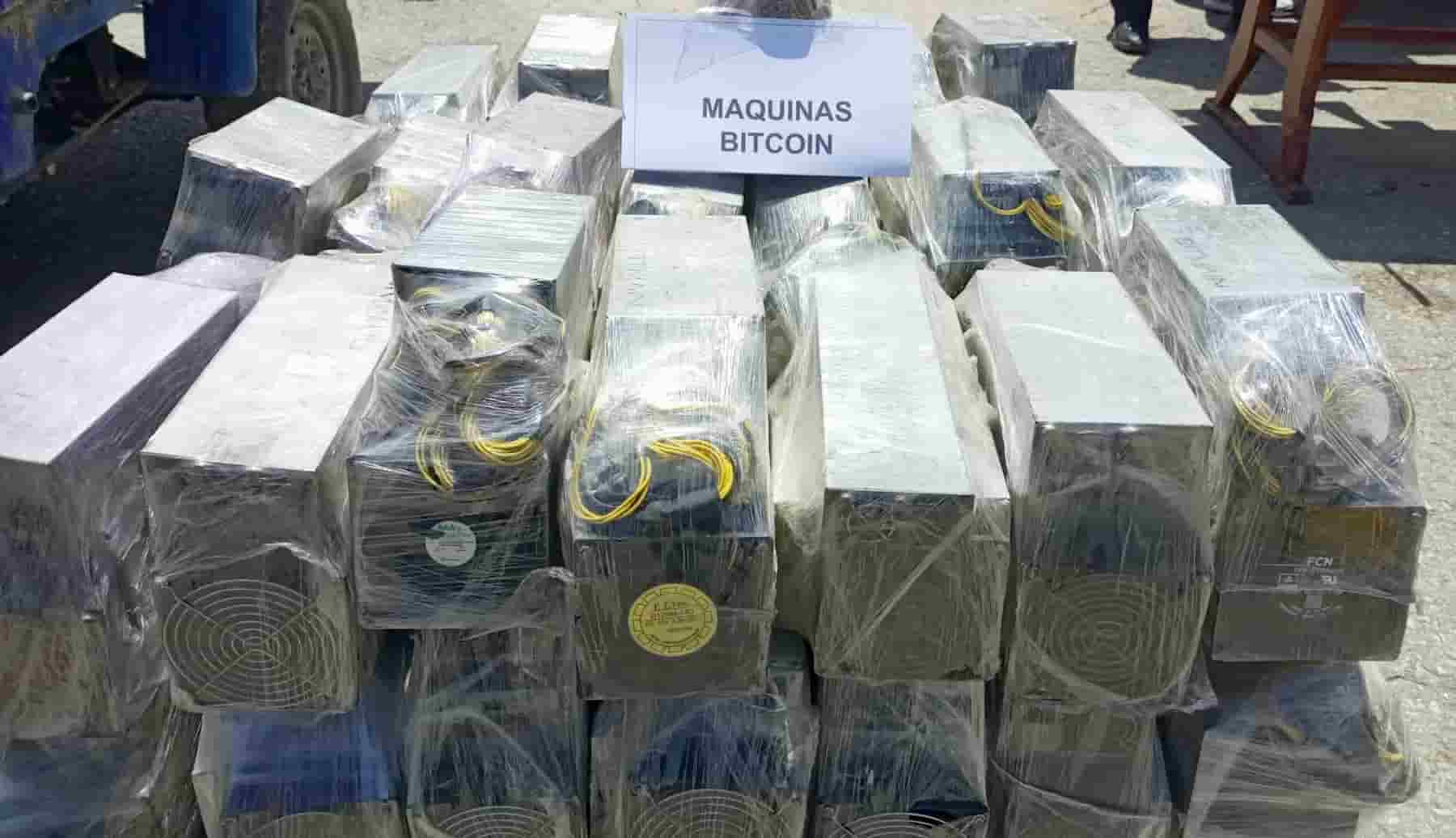 It is possible that the prison's energy was still flowing as usual during the gang's domain, but it is also possible that the criminals were illegally using third-party energy. No Bitcoin or crypto wallets were seized in the operation.