Analysts have predicted that the crypto mining market will grow at an 11.4% compound annual growth rate (CAGR) from 2023 to 2032. But what can drive that growth?
After the collapse of FTX last year, many mining companies had to wrap up their operations. While mining stocks have recorded staggering growth this year, the companies are facing issues with profitability due to rising hash rates and mining difficulties.
Top Impacting Factors for Crypto Mining Market Growth
According to a report from Allied Market Research, the crypto mining market will reach a valuation of $5 billion by 2032. The report mentions that the market's current valuation stands at $1.8 billion.
The analysts listed the following reasons as the top impacting factors for the growth of the crypto mining market:
Increase in adoption of the digital currency.
Increase in the use of digital transformation technology.
The report also lists the "increase in internet penetration rate and increased launch of advanced cryptocurrency mining processors" as an opportunity for the crypto mining industry. Conversely, the high cost of crypto mining hardware is challenging for the sector's growth.
Click here to read our review of the cloud mining platform BitFuFu.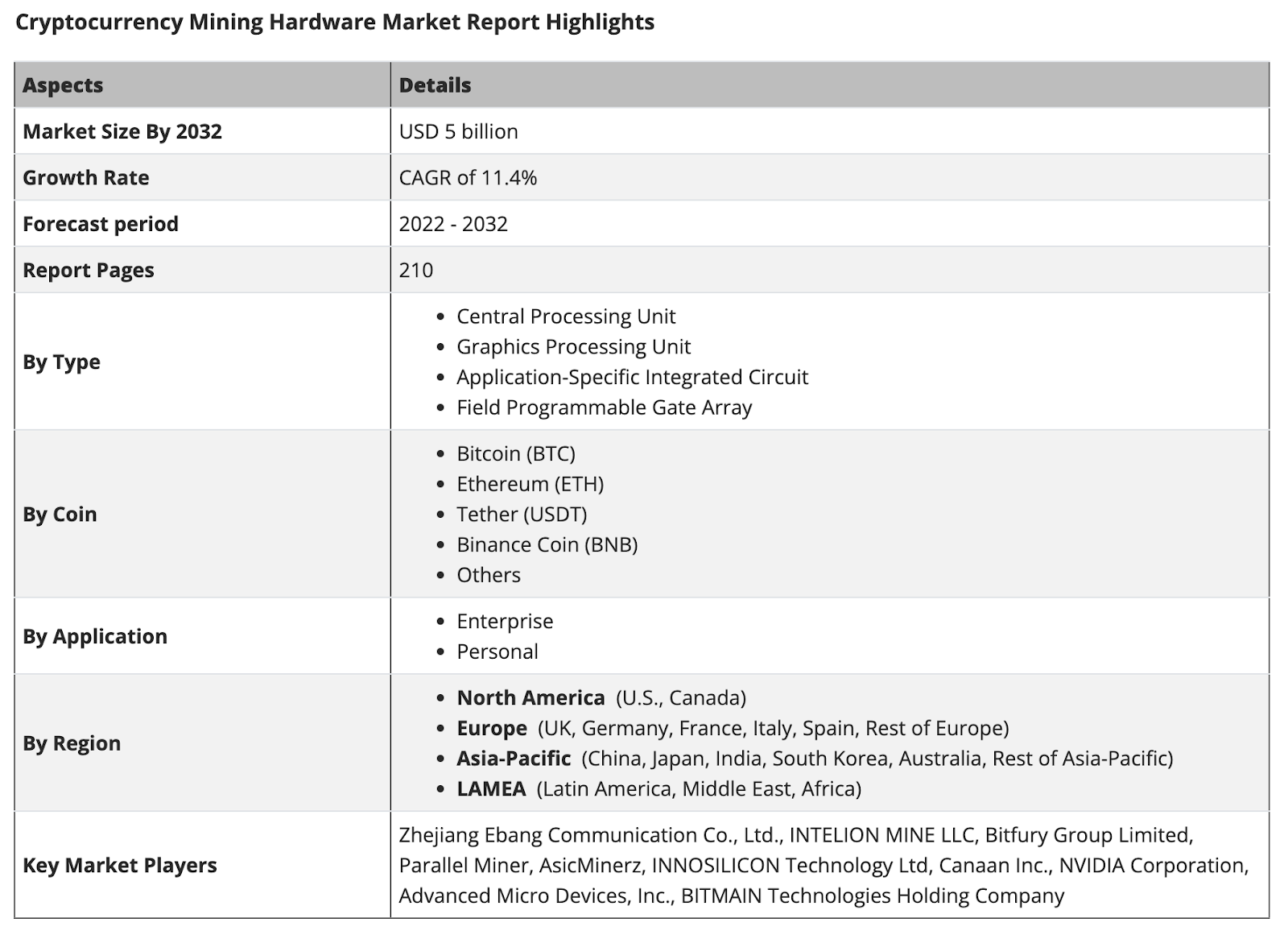 Crypto mining market report highlights. Source: Allied Market Research
Earlier this month, BeInCrypto reported that the profitability of the Bitcoin miners is being impacted as the hash rate and mining difficulty constantly hit new all-time highs. Of course, an increase in these metrics makes the Bitcoin network more secure, but on the flip side, it also increases the miners' costs.
Indeed, one of the key market players, Canaan, recorded $22.5 million higher losses in Q2 2023 compared to Q1.
Click here to learn how to build a mining rig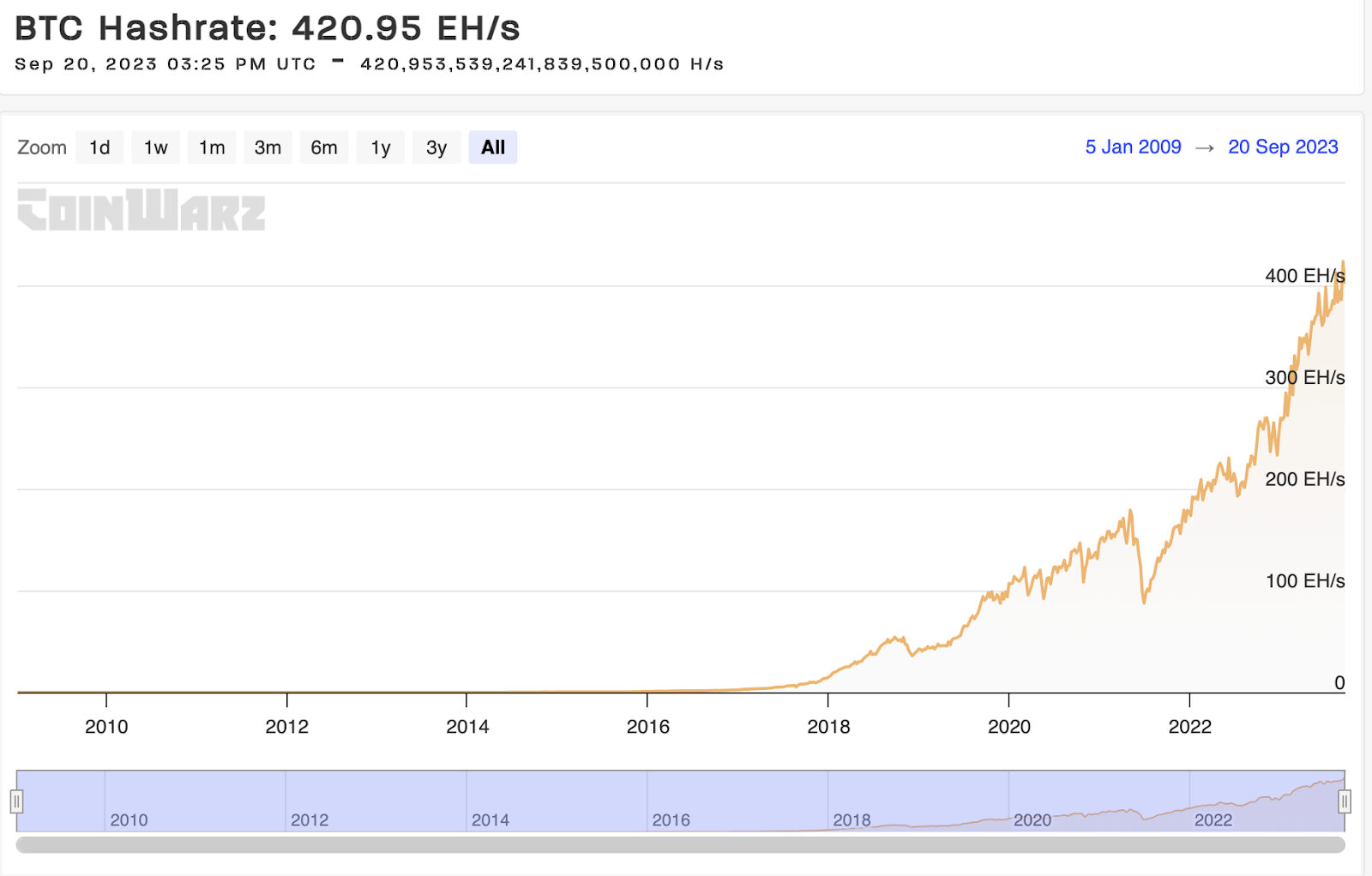 Bitcoin hashrate hovers around all-time highs. Source: CoinWarz