Crypto exchange Coinbase has implemented precautionary measures in response to a single mining pool taking control of 53.8% of the hash rate on the proof-of-work blockchain powering the privacy coin Zcash.
From now on, the exchange will require 110 block confirmations before it confirms a deposit of ZEC, according to a blog post. This increases the deposit time from roughly 40 minutes to around 2.5 hours. The goal is to reduce the risk of double spending.
It has also moved its Zcash trading pairs into "limit only" mode, meaning traders can't place market bids. The exchange stated this would minimize the impact of any volatility — likely in the event of large sales made as part of a double-spend attack.
Coinbase further reached out to Electric Coin Company, the creator of Zcash, and the relevant mining pool, ViaBTC, with its concerns. "We shared our concerns around the risks of mining centralization and provided recommendations for various options that either party could implement to reduce the risk of a 51% attack," the exchange said.
The Electric Coin Company confirmed the discussions, adding that its proposal to introduce a feature to the Zcash blockchain, named the "Trailing Finality Layer," could address the issue. This would be a step toward transitioning the blockchain from proof of work to proof of stake.
A potential 51% attack
ViaBTC currently controls 53.8% of the Zcash hash rate, according to MiningPoolStats. This implies that, in theory, if the mining pool decided to act with ill intent, it could carry out double spending attacks or exhibit other malicious behavior.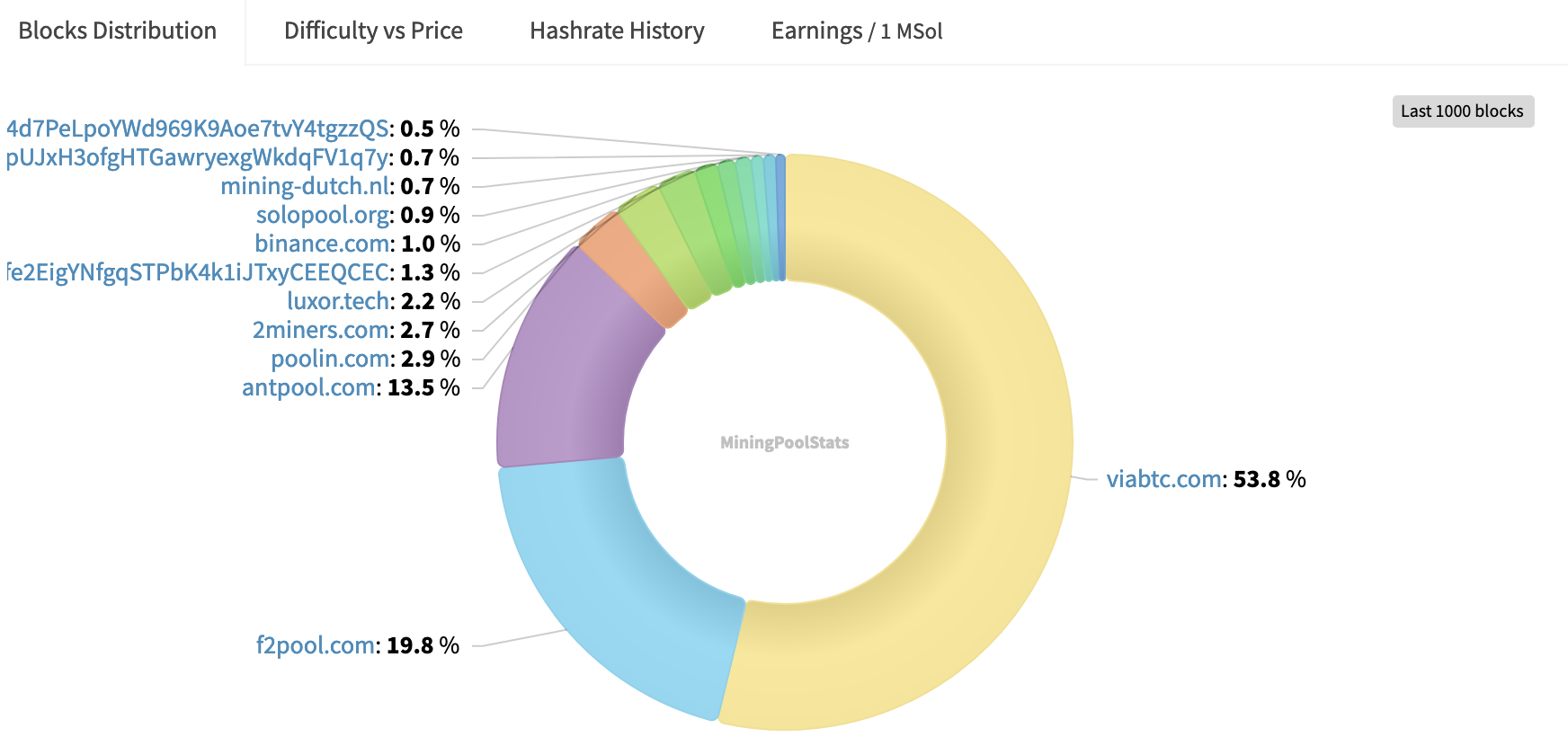 ViaBTC now represents 53.8% of the Zcash's hash rate. Image: MiningPoolStats.
That said, this isn't a single miner dominating the network's hash rate but rather a mining pool. Such pools comprise numerous miners who aggregate their resources to achieve a steadier income stream. If the mining pool were to engage in harmful actions, miners might opt to discontinue using the pool in favor of another.