Metaverse was trending in 2021 and early 2022. Many companies around the world started building businesses and marketing strategies around the metaverse, and even the Facebook Group changed its name to Meta Platforms, Inc. (NASDAQ: META) amid promises of launching its own version of the metaverse.
However, the bear market came to the crypto industry, and the interest in the metaverse has plummeted in the last months. At least this is what data from the US Patent and Trademark Office (USPTO) suggests, shared by the expert trademark attorney, Mike Kondoudis (@KondoudisLaw) on X (formerly Twitter).
"The pace of new US trademark applications relating to the metaverse continues to lag behind last year. The number remains down about half from 2022. YTD [year-to-date] Total: 2271."

— Mike Kondoudis (@KondoudisLaw)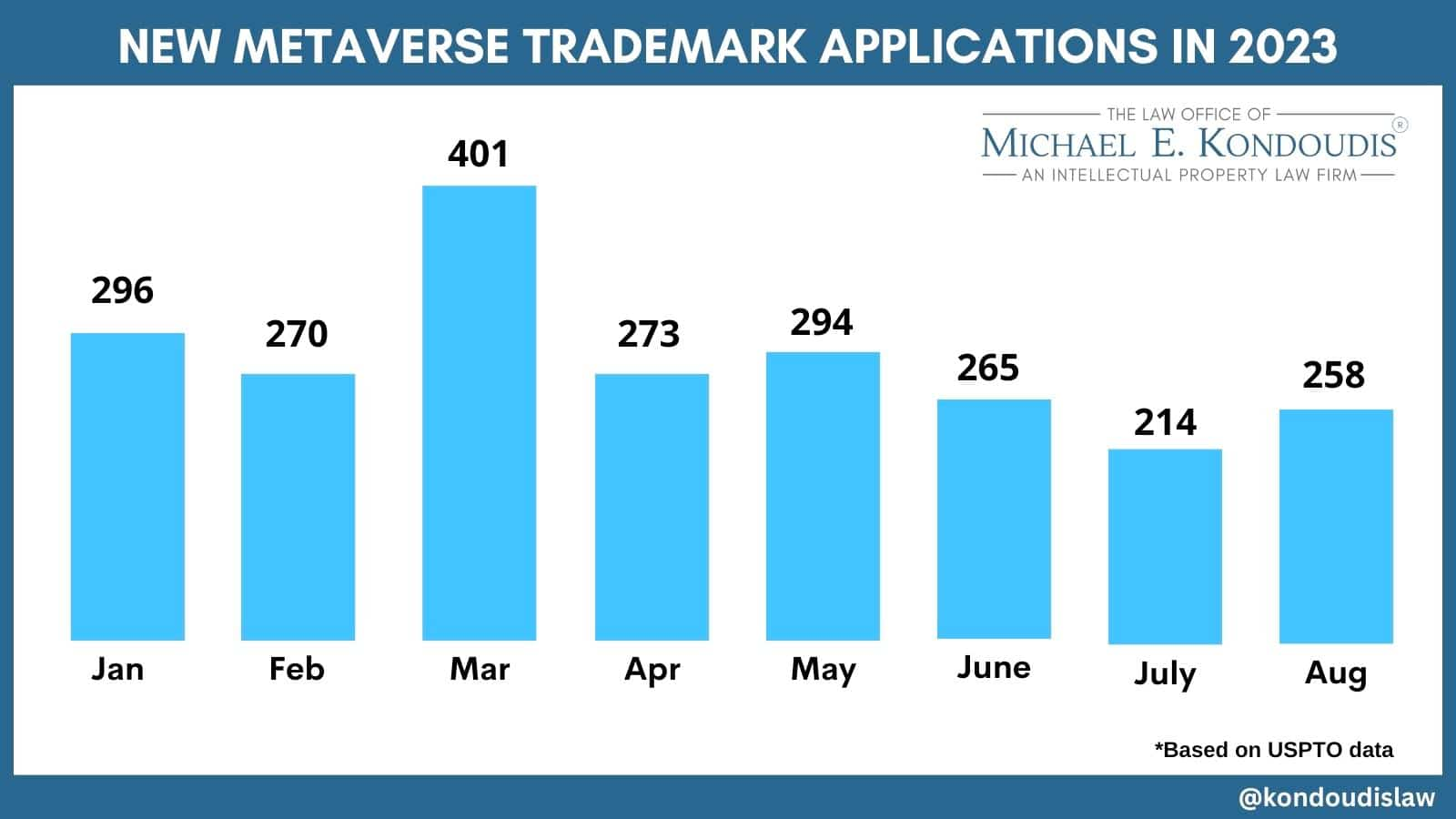 "By comparison, through August of 2022, the USPTO received about 4,500 applications relating to the metaverse and virtual goods and services."

— Mike Kondoudis (@KondoudisLaw)
Metaverse trademarks and interest in a downtrend
Notably, August was just a better month than July, in terms of the number of registered trademarks related to the metaverse. Having 258 and 214 new registered trademarks respectively, according to USPTO data.
March was the best year in registrations, with 401 new metaverse trademarks. The rest of 2023's months floated between 265 to 296 applications but with a visible downtrend in the last few months.
Interestingly, this downtrend can also be seen on Google searches for the word 'metaverse'.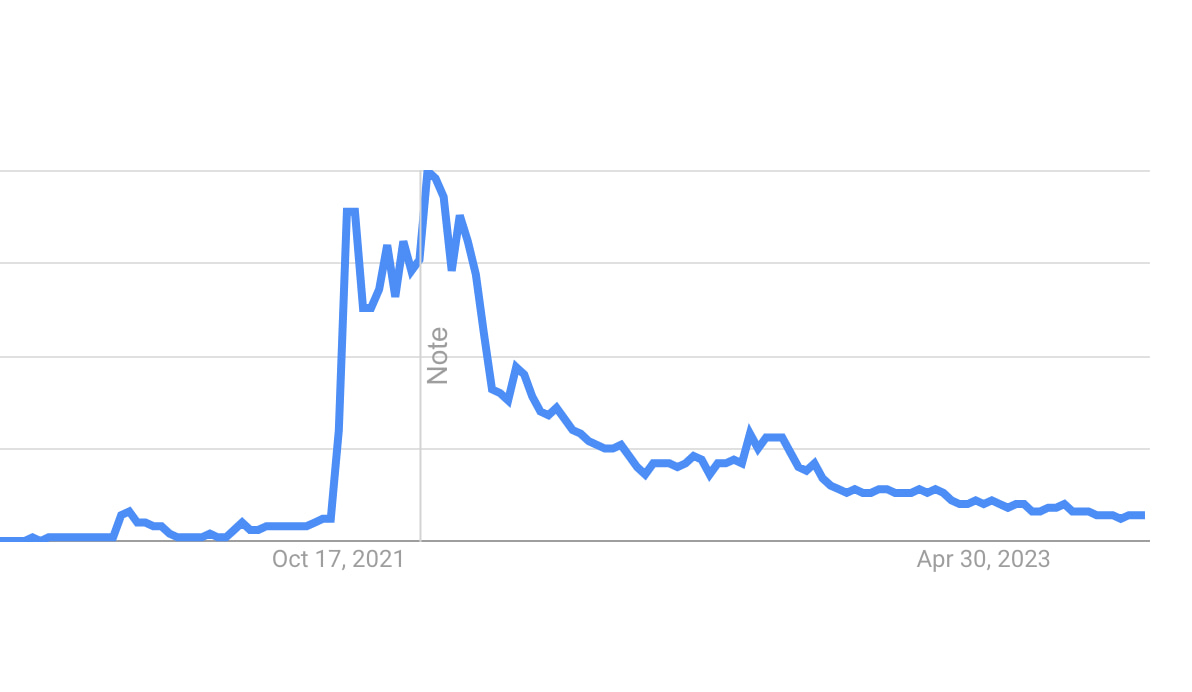 The interest spike happened in October 2021, and the all-time high interest in the first week of January 2022 (between January 2 to 8). Since then, global interest in the metaverse has been in an observable downtrend.
In this context, many metaverse cryptocurrencies have lost massive percentages of their value and market capitalization, as interest and adoption keep falling over the months.