Visitors to China can now buy digital yuan tokens with overseas cards via the central bank's official CBDC mobile app.
Per the China Business News, via Yicai, the bank has updated its app to allow visitors to China "to download the digital yuan app from app marketplaces."
The platform has been updated in time for the Asian Games, currently underway in Hangzhou.
The games got underway on September 21 and will wrap up on October 8.
Beijing wants to use the games as its biggest international showcase to date for the CBDC.
The move marks a first for the digital yuan.
While foreign visitors have been encouraged to use the CBDC at previous events, this is the first time they have been allowed to use mobile CBDC wallets.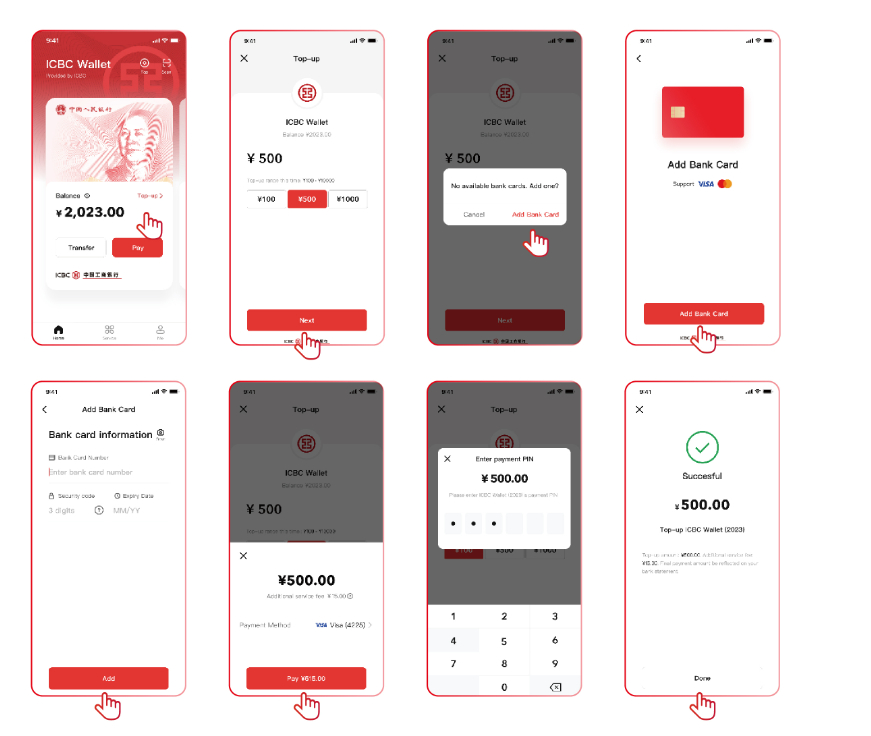 Instructions from a CBDC guide for foreign travelers. (Source: PBoC/Yicai/Screenshot)
At last year's Winter Olympics, international athletes and coaches were encouraged to use digital yuan "hard wallets" – wearable devices and smartcards.
Asian Games: Chinese Central Bank Showcases its CBDC
The new service allows international visitors to create e-CNY wallets online, which they must "top up" with at least 100 yuan (around $14 at the time of writing).
If they have any funds left in their wallets when they depart China, they can request a refund, after which funds are automatically transferred back to their bank accounts.
Users can also "cancel" their wallets at any time.
But unlike previous efforts to showcase the coin, foreign visitors will not be limited to making e-CNY payments in brick-and-mortar vendors.
Instead, they will be free to use the coin online, on platforms such as DiDi, JD.com, and Meitaun.
This means they will be able to pay for ride-sharing apps, private and public transport, as well as buying food and other goods online.
The bank has also created an English-language customer services helpline, as well as in-app chat-based help services.
The central bank's Zhejiang Province branch claimed that 121 "designated" Asian Games hotels and 55 medical clinics now provide digital yuan payment options.
Over 30 major shopping centers near major stadiums also accept digital yuan pay, as well as almost 80 tourist attractions in the region.