Back to the list
Sam Altman's WorldCoin Unveils Tech to Prove You Are Human
u.today
01 April 2023 16:49, UTC
Reading time: ~2 m
---
Unlike existing decentralized identity verification solutions (DIDs), World ID will preserve the maximum level of privacy and will be unbelievably difficult to hack.
WorldCoin proposes World ID, open protocol for humanness verification
Alex Blania, a co-founder of WorldCoin, a crypto-powered identification protocol, shared the Humanness In The Age of AI concept. It describes World ID, a scalable, open and permissionless solution designed to verify that this or that user is human.
At Worldcoin, we developed a scalable, privacy-preserving, and eventually decentralized protocol to prove your humanness online. https://t.co/JCKZZX82Xy

— Alex Blania (@alexblania) March 31, 2023
In short, this protocol will use zero-knowledge proofs (ZKPs) to let the user prove their humanness without sharing any sensitive details about their real identity.
As explained by the WorldCoin team, this will be a game changer in the identity verification solutions sphere, regarding both user privacy protection and effectiveness.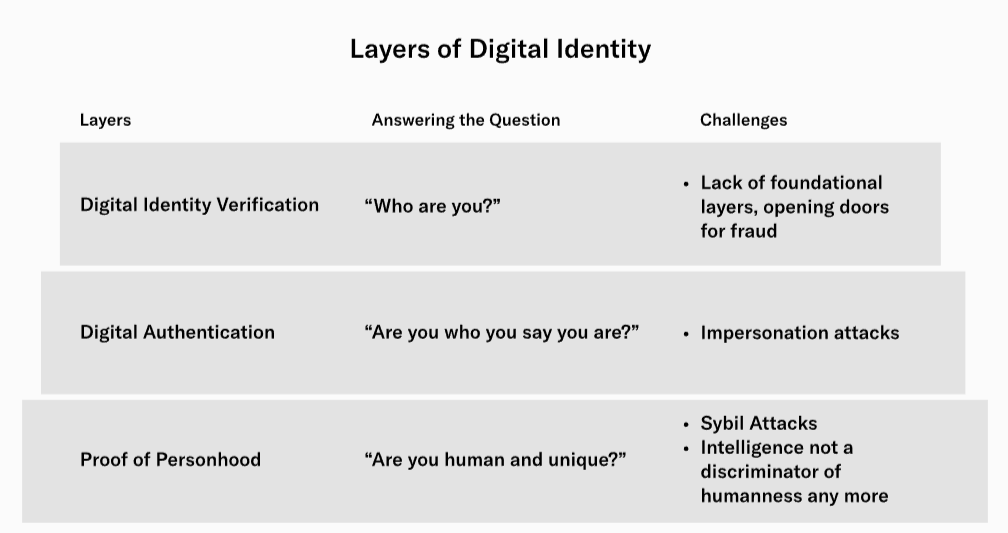 The solution will have a plethora of real-world applications. First, it will change the narrative in Sybil attacks protection. Then, it will supercharge the next generation of governance systems and authentication instruments.
WorldCoin's World ID is necessary for global UBI implementation
But its most ambitious yet challenging application is the opportunity to create systems for equitable distribution of scarce resources. With World ID, no one will be able to claim their portion of resources (bonuses, rewards) twice.
This enables the technical basis for universal basic income (UBI), a hypothetical social welfare proposal with guaranteed payouts for all members of a population.
Since April 2023, all developers can experiment with the software development kit (SDK) associated with the World ID protocol.
World ID is a product of the WorldCoin ecosystem, a controversial product by Sam Altman, a key figurehead of OpenAI and Y Combinator. It launched a campaign to scan the eyes of millions of humans to create Web3 identification instruments.
---
Source
---
Back to the list
Similar news