FED announced the interest rate decision, which is closely followed by cryptocurrency markets as well as traditional markets.
According to last minute information, the FED did not increase the interest rate and kept it constant between 5.25 and 5.5%.
The expectation was that interest rates would be kept constant.
Bitcoin first reacted to the interest rate decision as follows: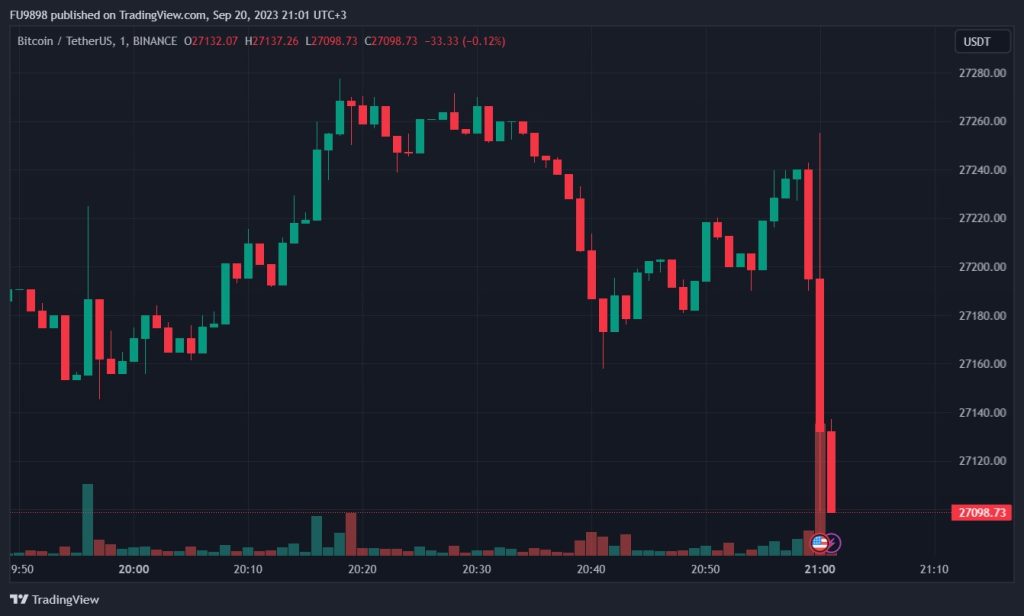 FED Chairman Jerome Powell will hold a press conference at 21:30 Turkey time. Some important statements are expected to be made at this press conference.
The unemployment rate in the USA rose to 3.8% in August, reaching the highest level since February 2022. June and July added 110,000 fewer jobs to the economy than first reported, suggesting the job market is not as strong as initially thought.
Still, the August increase in the unemployment rate, from 3.5% the previous month, reflected an influx of more people looking for work. There were 187,000 more people employed in the United States in August than in July, according to a separate survey by the U.S. Department of Labor.
*This is not investment advice.