XRP, the fifth largest cryptocurrency by market capitalization, might be eying its first 2023 death cross.
For the first time since December 2022, XRP's daily chart is set to print a death cross, a bearish technical pattern. The daily moving average (MA) 50 of XRP is on course to drop beneath the daily moving average (MA) 200, producing a so-called death cross, which was last observed in December 2022.
The XRP death cross is anticipated to occur in the days ahead as the moving averages approach a point of convergence. This pattern often indicates that short-term price momentum is outperforming long-term price momentum and may lead to further selling.
XRP surged in July after a U.S. court determined that it is not a security when traded on secondary markets, but it has since struggled to maintain its gains. The price of XRP fell by more than 26% in August and is now down 2.70% in September as traders took profits.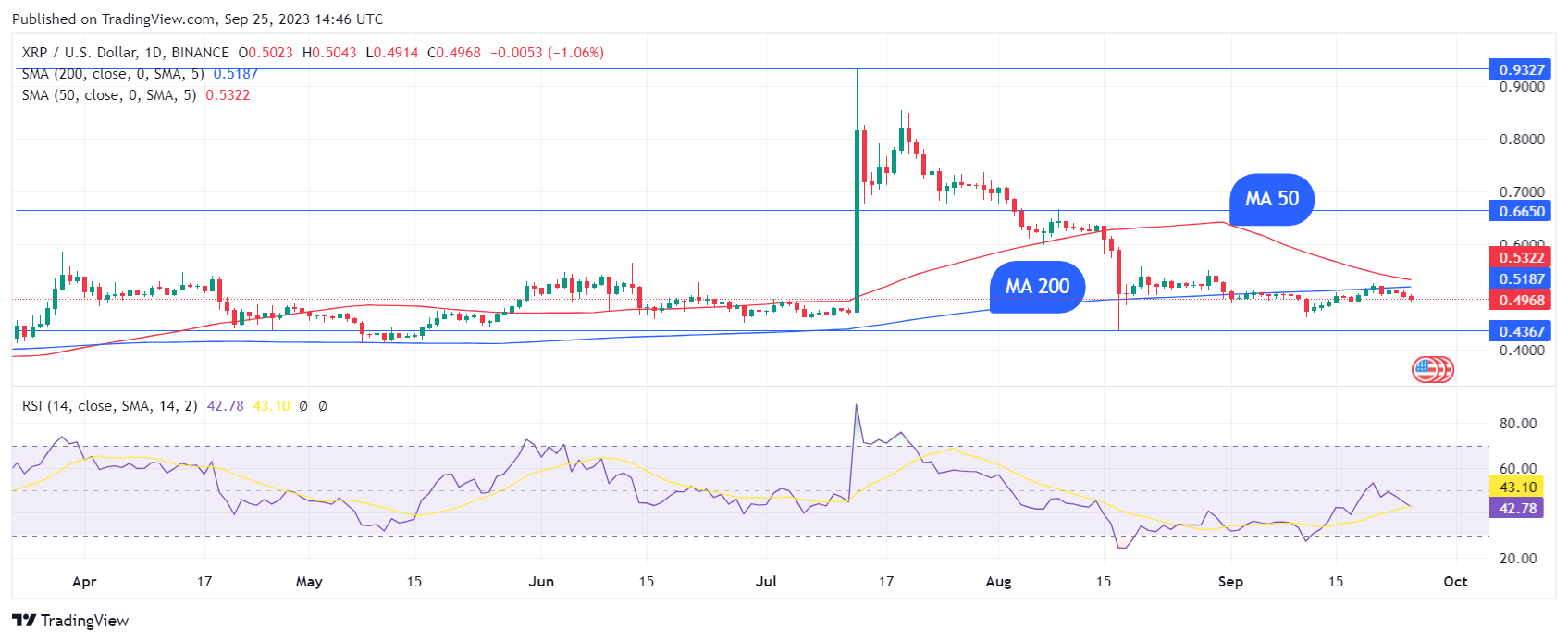 However, historical data reveal that the death cross is not a trustworthy indicator on its own. Although considered a bearish indicator in theory, the data for XRP suggests otherwise. The last death cross in December signaled a bottoming onset for the XRP price.
XRP touched bottom lows at $0.299 on Jan. 2, less than 10 days after the bearish death cross signal showed on the XRP daily charts in late December 2022, from where it began rising. Three months later, near the end of March, XRP reached highs of $0.589.
While indications are generally bearish across the crypto market, XRP has a slight bullish tendency, indicating that all is not lost.
Earlier in September, Kaiko stated that XRP liquidity had dramatically increased following the July court judgment in the Ripple/SEC lawsuit. XRP market depth has increased significantly from an average of $8 million in June to $12 million in early September, despite a fall in XRP price and volume.
XRP also experienced considerably more trading activity than other altcoins, despite the summer slump. At the time of writing, XRP was down 2.65% in the last 24 hours to $0.497.